Darío Siero
VFX Compositor
Computer Engineer
See my work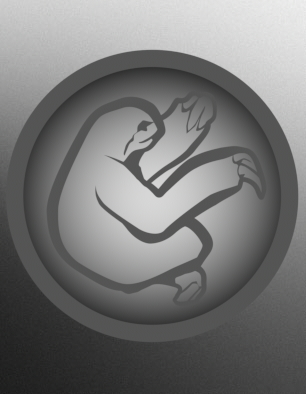 Experience
Digital Domain, Montreal
VFX Compositor - TV Series - Wandavision (2021), Disney+
VFX Compositor - Feature film - Black Widow (2021), Cate Shortland
Mr.X, Montreal
Senior Compositor - Monster Hunter (2020), Paul W.S. Anderson
MPC, Vancouver
VFX Compositor - Feature film- Aquaman (2018), James Wan
Twin Pines VFX, Madrid
VFX Compositor/Comp. superv.(Ep.4) -TV Series- El día de mañana (6 episodes) (2018), Movistar+
Compositing Supervisor - TV Series - La zona (The Zone) (2017), Movistar+
VFX Compositor - TV Series - La peste (The Plague) (2018), Movistar+
Compositing Supervisor/On-set superv. - Feature film- La Tribu (The Tribe) (2017), Fernando Colomo
VFX Compositor/On-set superv. - TV Mini-Series- La catedral del mar (2017), Jordi Frades
VFX Compositor - Feature film- La cordillera (The Summit) (2017), Santiago Mitre
VFX Compositor - Feature film- Pirates of Somalia(2017), Bryan Buckley
VFX Compositor - Feature film- The Promise (2016), Terry George
VFX Compositor/On-set superv. - Feature film- No culpes al karma de lo que te pasa por gilipollas (2016), Maria Ripoll
VFX Compositor - Feature film- Órbita 9 (Orbiter 9) (2017), Hatem Khraiche
VFX Compositor - Feature film- Zipi y Zape y La Isla del Capitán (Zip & Zap and the Captain's Island) (2016), Oskar Santos
VFX Compositor - Feature film- Cuerpo de Élite (Heroes Wanted) (2016), Joaquín Mazón
VFX Compositor - Feature film- Welcome to Harmony [Extinction‬] (2015), Miguel Ángel Vivas
VFX Compositor - Feature film- Kamikaze (2014), Álex Pina
VFX Compositor - Music Video- Emocional (Dani Martín), Daniel Aranyó
VFX Compositor - Feature film- Carmina y Amén (2014), Paco León
El Ranchito, Madrid
VFX Compositor - TV Episode - Game of Thrones: Hardhome (VES Award 2016, Outstanding Compositing in a Photoreal Episode), HBO
VFX Compositor - Feature film- Risen (2016), Kevin Reynolds
VFX Compositor - TV Episode- Of Kings and Prophets (2016)
CherryCherry TV, Estambul
Compositor/Prep Feature film - Kelebegin Rüyasi "Buttlerfly Dream".(2013)

Knowledge of Python and TCL
Education
Compositing Professional (Vfx) - Escape Studios. London. (2012)
Master of Digital Editing and Post-Production for Film and Television. - School of Performing Arts TAI. Madrid. (2010-2011)
Computer Engineering. - School of Industrial Engineering and Computer Science. University of León. (2005-2010). Honours in the final project: VFX and mathematics
Professional Music degree - Professional Music School José Castro Ovejero. León.
Languages
Spanish: Native language
Inglés: Advanced, written and spoken